Customer Reviews
02/17/2021
I recommend this product
Love at first drape
Love the print n fabric of this saree. Very quirky n different prints, stands out and for sure to turn heads. So in love with them ordered one more.
Sneha

India
12/04/2020
I recommend this product
Sarees
If I could, I would buy each of your sarees. I love the quirkiness and cuteness it add to my personality. I have six of them and still I crave for more. Love the feel of draping it. The fabric, the colours, the prints and the details everything has my heart❣️ Love love love
Prerana S.

India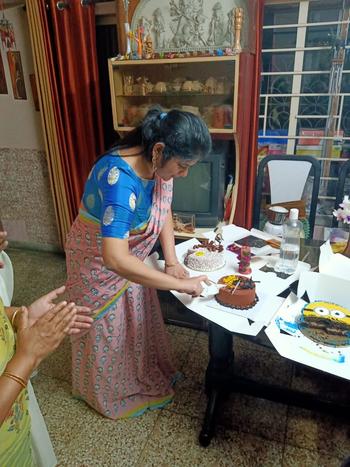 11/11/2020
I recommend this product
Guria rocks!
Loved this saree, Quirky cute saree for the crazy me. ❤️ Fabric is super as well.
Mehedi

India
11/16/2021
I recommend this product
Beautiful
Really like d stuff .. it's very soft n print z beautiful
10/14/2021
Still not got the saree
I orders this on 2nd oct to wear it on durga puja on 12th oct...Till date have not received it... utterly disappointed!!!
Sreemoyee N.

India
Oops! No Results Found
Sometimes you have to be lost before you find what you're looking for.
{{ currencySymbol }}{{ numberWithComa(item.activeCurrencyPrice) }}
{{ currencySymbol }}{{ numberWithComa(item.activeCurrencyDiscountedPrice) }}
Sale
Sold out
Filter by
Reset all
Close