Customer Reviews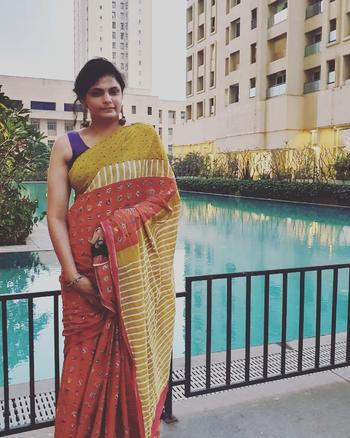 01/21/2021
I recommend this product
Lovely Saree
Such a pretty and comfortable saree!
Nivedita B.

India
10/24/2021
I recommend this product
Elegant
I ordered these 3 sarees for me and two of my friends. This is our first purchase and I liked the texture and design. I am glad that even my friends liked as I recommended your brand to them. Thank you.
06/20/2021
Srushti D.

India
12/04/2020
I recommend this product
Saree
Love your Saree collection. This is my fifth Saree from Chhapa and won't be the last.
Saraswathi M.

Malaysia
12/04/2020
I recommend this product
Parcel of love
Loved the saree, the print is adorable and I really appreciate the packaging. It's a parcel of love.
Ruchika G.

India
Oops! No Results Found
Sometimes you have to be lost before you find what you're looking for.
{{ currencySymbol }}{{ numberWithComa(item.activeCurrencyPrice) }}
{{ currencySymbol }}{{ numberWithComa(item.activeCurrencyDiscountedPrice) }}
Sale
Sold out
Filter by
Reset all
Close