Customer Reviews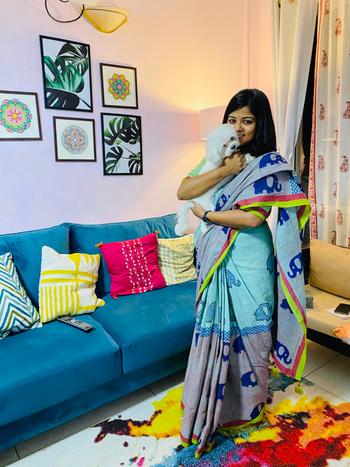 04/10/2021
I recommend this product
Most comfortable saree ever!
This saree is quite light and well suited for daily summer use. Loved the fabric. Good quality cotton.
Sneha T.

India
05/22/2021
I recommend this product
My elephant beauty
Excellent!! The material is good...extremely comfortable
Archana P.

India
Oops! No Results Found
Sometimes you have to be lost before you find what you're looking for.
{{ currencySymbol }}{{ numberWithComa(item.activeCurrencyPrice) }}
{{ currencySymbol }}{{ numberWithComa(item.activeCurrencyDiscountedPrice) }}
Sale
Sold out
Filter by
Reset all
Close